Easy Ways to Make a Better Writing Schedule for Yourself.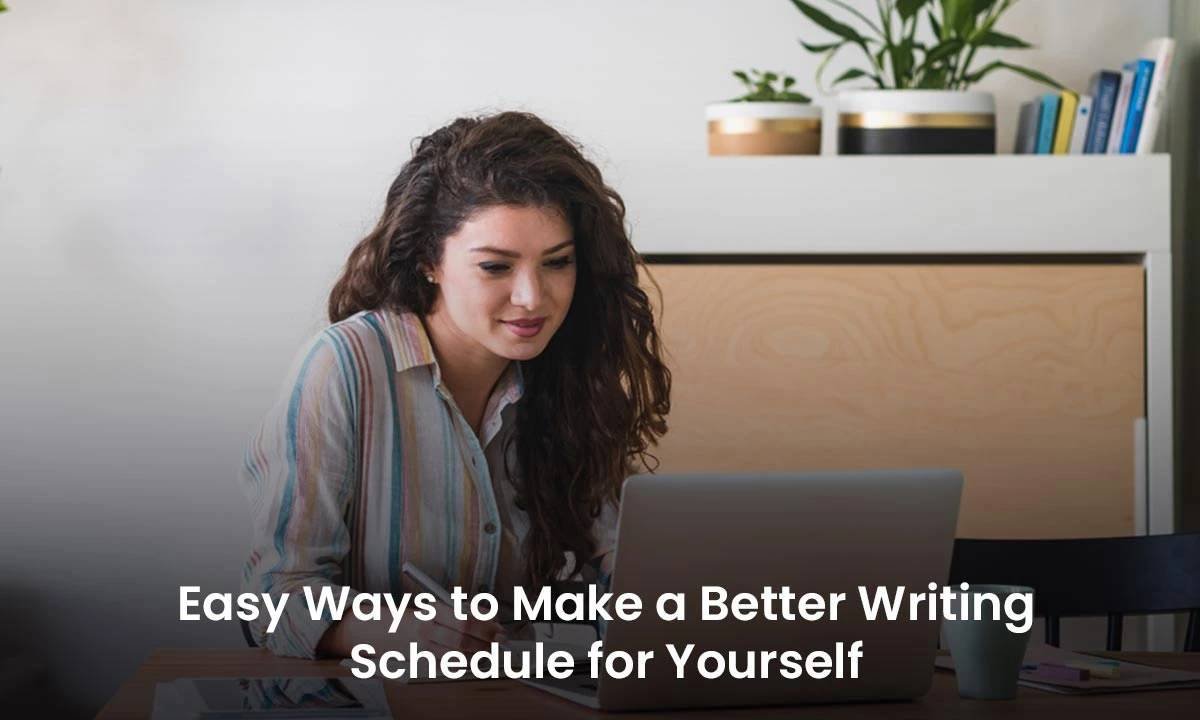 Contents
Introduction
Are you feeling overwhelmed by all the writing tips on the internet? There are certain things every writer needs before starting their work i.e.inspiration, creativity, dedication and a lot of research. Usually, a person who starts their writing journey can be full of ideas but in order to turn those into pages is not an easy task. For that, you need a consistent writing routine. Turning a writing process into a daily habit can be difficult. But once you schedule your time or criteria perfectly it might look as easy as anything. I am not saying that everyone will fit into the same routine as every person works differently and has different strengths and weaknesses with different circumstances. So, how can you establish a routine that fits you? One that will help you dedicate yourself to your writing and be as productive as possible, and also help you to maintain a balance between your writing and all other tasks of your life. To become a better writing person here are some strong tips you can adopt in your writing process to make it smooth and easy.
How to improve your writing skills as a Beginner?
Schedule Everyday writing:
When you are a person who wants to achieve a career in the writing field, so the first habit that you need to follow is to write every day, even if you are busy. Writing online content helps you to maintain your skills and help you to gain more experience for your online audience. Another way to follow your writing strategy is to write social media posts if you have Twitter Facebook or blog accounts then try to post content some sentences about what you are doing or promoting. These techniques help you to improve your writing skills as well as spread your writing skills to the readers.
Create an Outline:
The best idea to improve your writing skills is to create an outline of whatever you write. It decreases the chance of confusion and makes you a fluent writer, once you create the outline of everything. It gives you a proper understanding of every section that you are going to add to your thesis paper. If you are an academic graduate or undergraduate student then you must be assigned a writing workshop at the end of your university journey, so you need to create a perfect outline before creating your dissertation writing. If you are a beginner and just starting your writing journey then definitely you need the hand of an experienced person whether online or offline. But we preferably say that online dissertation writing services will be more helpful for you because you have a huge amount of choices and also it's more convenient for you to contact them.
Research carefully about your chosen topic:
How would you start writing until your mind is all set about the topic or subject that you have chosen for yourself? So before you schedule, you work keep researching and exploring every aspect of your topic. Choose the niche according to your interest, then you need to read the previous articles about the same topic and observe how they format their content section step by step. You should also understand how the authorised writers use their words and sentences to impress their readers.
Choose simple and easy words:
People usually think if they use complex words in their paperwork then it will look more attractive but that's not true, because sometimes your audience gets confused by the words you are using and then they stop reading your content, so it will impact your thesis or journal or any other paperwork. Using too much slang will disconnect your audience because they are difficult to understand.
Make your paragraphs short and simple
It is always fruitfully to add the important paragraphs, writing lengthy content could make your content preferences. Try to shorten your article as much as you can, and use simple but useful words to make it readable to the readers. If you are an academic writer and you want to create a thesis then also it is important to understand the highlighted points in your thesis writing. Because you add too many words and paragraphs to your thesis it will look like an unusable newspaper with too many unnecessary words that nobody wants to read. So make your writing easy on the eyes.
Conclusion
One of the best ways to improve your writing skills is to keep writing and writing until you understand the shuffling of words. It's not that you are perfect with your grammar, even writers can do small mistakes with their paperwork, but understanding the format is something that is more important. Once you are done with your writing you can use some tools or service providers to proofread your content. So the first thing that is important to understand is to schedule yourself perfectly. Here in this article, we tried our best to cover the points that are vital to being a good writer or journal. Read this article to become a great writing person so that you can achieve your writing career.