How to Write a Discursive Essay: Awesome Guide and Outline
Contents
Introduction
A discursive essay is an essay in which the writer takes a position on an issue and then argues for and against it. This type of essay is often used in philosophical or political writing but can be found in other genres as well. Discursive essays can be problematic to write if you don't know how to go about them. In this blog post, we'll give you a step-by-step guide on how to write a discursive essay, as well as provide an outline template to help you get started.
What Makes a Good Argumentative Essay?
Good argumentative essay writing should be well-researched and provide a powerful and convincing argument for the position that you are taking on an issue. It should be well-written and free of any grammar or punctuation errors. A good argumentative essay will also include a counterargument, which is a response to the opposing view on the issue.
What is a Discursive Essay Outline
A discursive essay is a type of essay that presents an argument in response to a given topic. The purpose of a discursive essay is to explore an issue, address a particular problem, or discuss both sides of an issue. A discursive essay outline can be used as a road map for writing the essay. It should provide the reader with an overview of the main points that will be discussed in the body of the essay. The first step in creating a discursive essay outline is to choose a topic. Once a topic has been selected, the next step is to determine what position you will take on the issue. After you have chosen your work, you will need to research both sides of the issue and develop arguments for both sides. This explanation will be used in the body of your essay to support your position. Once you have researched both sides of the issue, you will need to create an outline for your essay. The outline should include an introduction, which introduces the topic and states your position on it; body paragraphs, which present arguments for and against your position; and a conclusion, which restates your position and leaves the reader with something to think about. By following this outline, you can ensure that your discursive essay is well-organised and provides a fair and balanced exploration of the issue at hand.
Know the best ideas for Discursive Essay topics -
There are a lot of great discursive essay topics out there, but it can be tough to know where to start. Here are three ideas for technology-related discursive essays that might get you thinking. Technology has always been a controversial topic in education. Some believe that technology should be used in universities to teach students about the real world and how to use it, while others believe that technology. Below are three essay topics on technology in education that can be used for a discursive essay. Should technology be used in colleges to teach students about the real world? banish all forms of technology from being used in universities? How can we find a balance between using technology in education and not overusing it?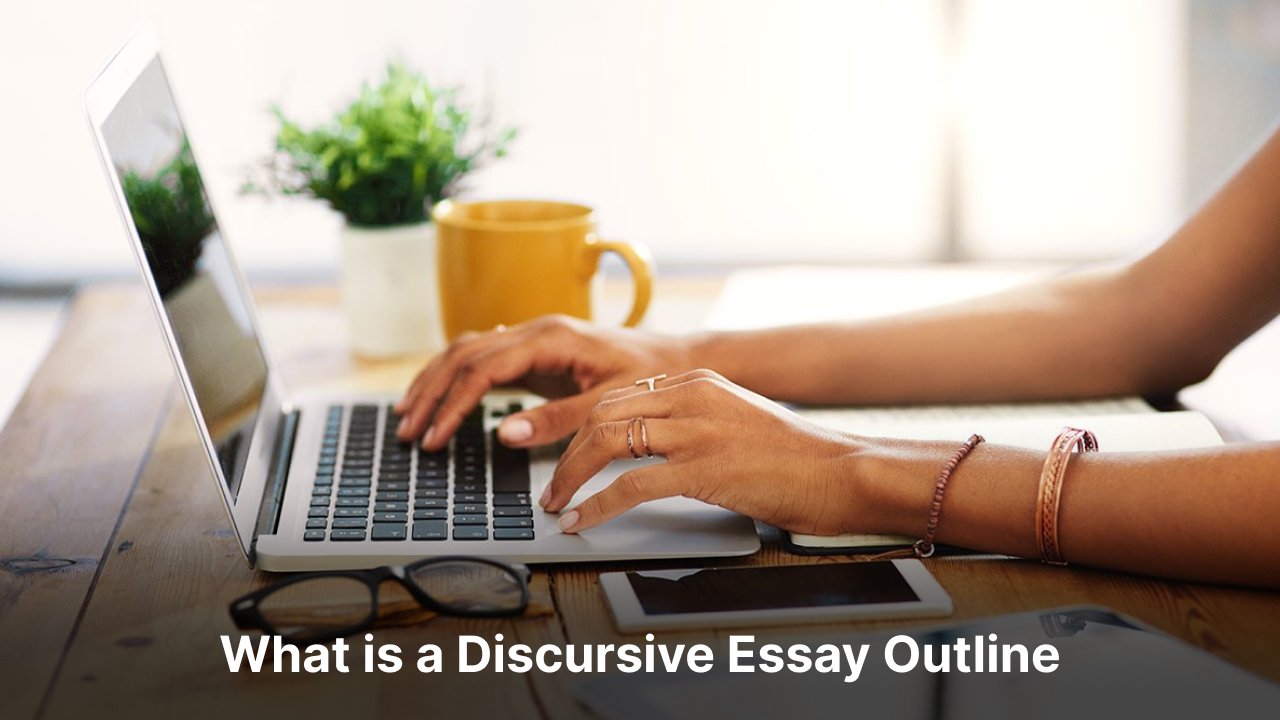 Introduction: How do you start a discursive essay?
Discursive essays are a type of essay that explores an issue in detail. The goal of a discursive essay is to explore all sides of an issue and to present a well-rounded view of the issue. When writing a discursive essay, it is important to choose a topic that you are passionate about and have a strong opinion on. Once you have chosen your topic, you will need to do some research on the issue. This research will help you to better understand both sides of the issue and will give you material to use in your essay. Once you have done your research, you are ready to start writing your discursive essay. The first step is to introduce the topic and present your thesis writing statement. A thesis statement is a sentence that states your position on the issue. After introducing the topic and presenting your thesis statement, you will need to provide evidence to support your position. In each body paragraph, you will want to present one piece of evidence and then explain how that evidence supports your position.
Conclusion
A discursive essay is a type of formal writing that explores an issue, event, or concept. It's similar to an argumentative essay in that it uses reasoning and evidence to support its claims; however, a discursive essay is more objective and doesn't attempt to persuade the reader to agree with the writer's point of view. When writing a discursive essay, you should consider both sides of the issue and present your arguments clearly and logically. With our guide on how to write a discursive essay, you'll be able to put together a well-crafted paper that covers all aspects of the topic while staying unbiased.